The Extract Archive Option on AnyZip Wizard allows you to extract files from an archive file into a directory of your choice. It is accessed from the New Archive option within the file menu, by clicking on the option titled Extract Archive in the Select Actions screen.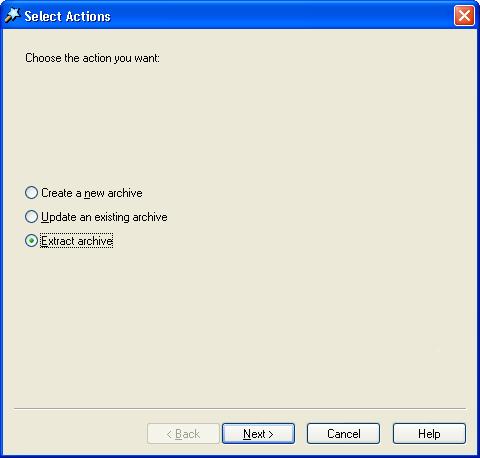 Figure: AnyZip Wizard Window
Click on the Next button to bring up the Extract Archive window, where you can select the archive from which you would like to extract the files. The name and path of the file selected is displayed prior to the extraction.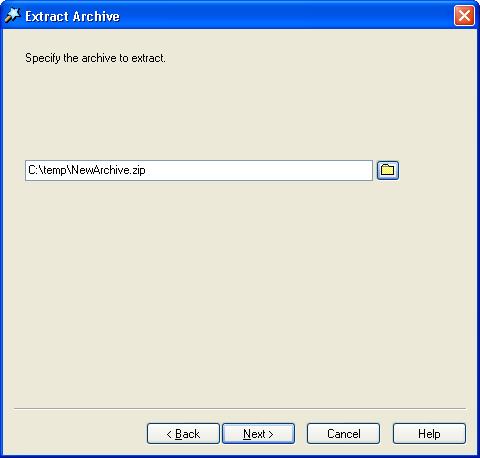 Figure: Extract Archive Window
Click on next to bring up the Extract To window. In this window you can specify the directory to which the files within the archive are to be extracted. After selecting the path for the extraction, click on Finish to launch the extraction process.