The [Create a new archive] option in AnyZip Wizard allows you to create a New Archive.
In AnyZip Wizard select the Create a new archive option and click on the Next button.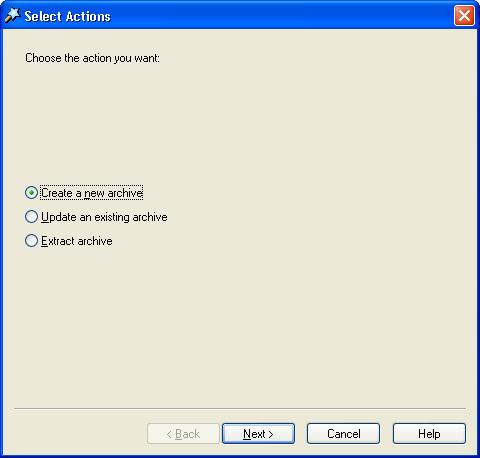 Figure: AnyZip Wizard Window
In the resultant New Archive enter the File Path, File Name and File type, either by typing it in directly into the space provided or clicking on the Folder icon next to the text box.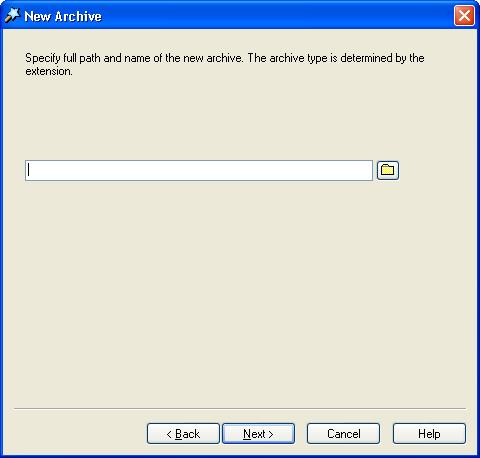 Figure: New Archive Window
You can select the archive type by clicking on the Save as type dropdown box. The default archive type is Zip. However, you can select any other files types also. In this particular case, we have chosen to name the file as NewArchive.zip. Click Save to return to the New Archive window and click Next.
This will display the Add Files window, which is discussed in the section titled Add Files to Archive.
Please note that you have to Add Files to Archive before you can click the Finish button in the Add Files Window. If you click the Finish button without adding files, the following error message is displayed.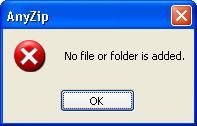 Figure: New Archive incomplete creation warning
If you click Cancel in the Add Files window, the Wizard will close without creating the archive file.